PPE
Protective clothing for building and construction sites, regardless of size, can be dangerous places. At Ashbrook Roofing, we've been working in the roofing industry for more than 30 years, so nobody understands this more than us. That's why we've put together a comprehensive collection of protective clothing, designed to keep you safe, warm and dry.
Whether you're a professional roofer or contractor, or a passionate self-builder and DIY enthusiast, it's important that you stay safe and protected. This is especially true when you're using potentially dangerous materials such as bitumen and power tools like gas torches.
The products in our selection of protective clothing can be used as workwear or by individuals embarking on home improvements. The items we stock are designed and made for the building trade, to prevent you from sustaining injuries and protect you from health hazards.
}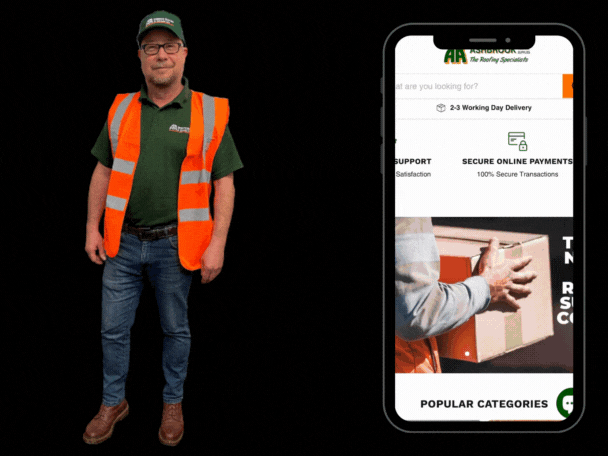 Stay Connected With US
Address
Harrison Way, Matlock, Derbyshire, DE4 2LF
Email
sales@ashbrookroofing.co.uk
Phone
01629 732988
Order Online
24/7 hours a day
Contact US